Thank you for participating in our 2017 WALK to End Hydrocephalus. Please Come back soon for our 2018 WALK Date and Location.
DENVER, COLORADO
September 3, 2017 - 8:30 a.m.
Redstone Park
REGISTER TODAY!
Make connections and unite with the local hydrocephalus community!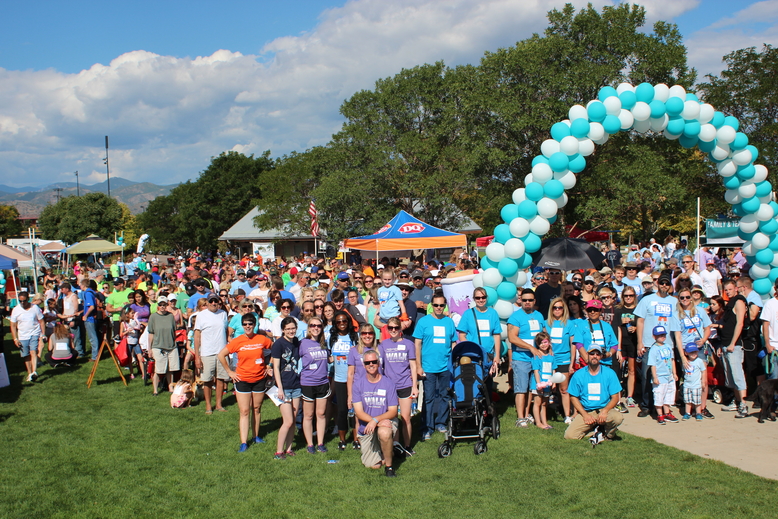 Join us in Denver, CO to raise money for hydrocephalus research, education, advocacy, and community support networks. The WALK to End Hydrocephalus is the Hydrocephalus Association's largest annual fundraising event, raising nearly $1.6 million last year thanks to more than 12,000 participants in 38 locations across the U.S. When you take part in ending hydrocephalus, you join a family of 1 million+ Americans who are fighting for a cure every day. Don't miss your chance to make history with HA in 2017. Register today!
PLEASE REGISTER for the Denver WALK today.
Participants raising $75 or more will qualify for the WALK to End Hydrocephalus T-shirt.
Day of Event Schedule:
Registration/Checkin
8:30 a.m
9:40 a.m.
Raffle Auction

9:00 a.m.
12:00 p.m.
Face Painting
9:00 a.m.
1:00 p.m.
Shunt Representatives
9:00 a.m.
1:00 p.m.
T-Shirt Contest
9:20 a.m.
9:40 a.m.
Opening Ceremony

9:45 a.m.
10:00 a.m.
Massages
11:00 a.m.
1:00 p.m.
Lunch
11:30 a.m.
1:00 p.m.
WALK End
1:00 p.m.
THIS IS WHY WE WALK!
Join our online Denver hydrocephalus community!
For more information, contact your local WALK Chair:
Phyllis Rogers
DenverWalk@hydroassoc.org
720-984-7420
Or
Hydrocephalus Association
(888) 598-3789
denverwalk@hydroassoc.org
Donate:
Find a Participant or Team: